Create Fun Memories with a Printable Party Game
From scavenger hunts, family games, emoji quizzes, boredom jars, seasonal games, Christmas family fun and activities to keep the kids entertained. Got an occasion? A family reunion? Hosting a party? Or just looking for some good old fashioned fun? We have the perfect instant download games for you.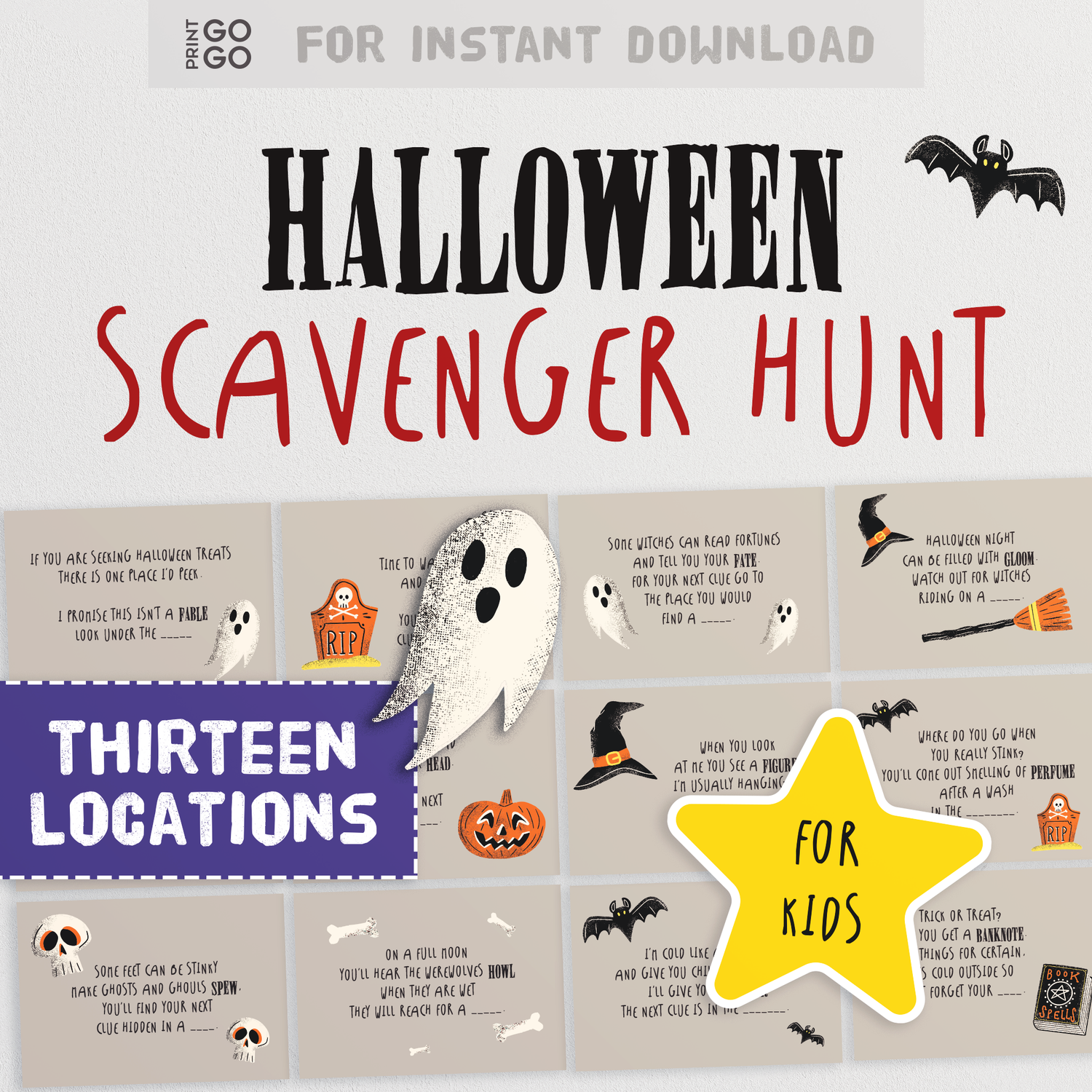 Halloween Scavenger Hunt
Take your kids on a halloween scavenger hunt this year as they race around the house and solve clues in search of some candy, treats or a surprise. This scavenger hunt includes 13 locations - mix and match the ones you like to make your own hunt or use the suggested setup included.

Available to purchase, print and play in minutes. All you need is a printer, some scissors and 10 mins to prepare the hunt
Purchase Today
🎉 Our Top Picks for Celebrating Diwali
Diwali Gift Exchange Party Game

Our gift exchange party game is a great way to create a fun and interactive atmosphere for all ages. It is easy to learn, and can be played in minutes.

Find out more

Diwali Scavenger Hunt

This year take your Diwali festivities and gift giving up a notch and surprise or challenge your children with a fun indoor festival of lights scavenger hunt.

Find out more

Diwali Trivia Bingo

This Festival of Lights compete in a fun trivia bingo game of general knowledge and add a little friendly competition to your celebrations.

Find out more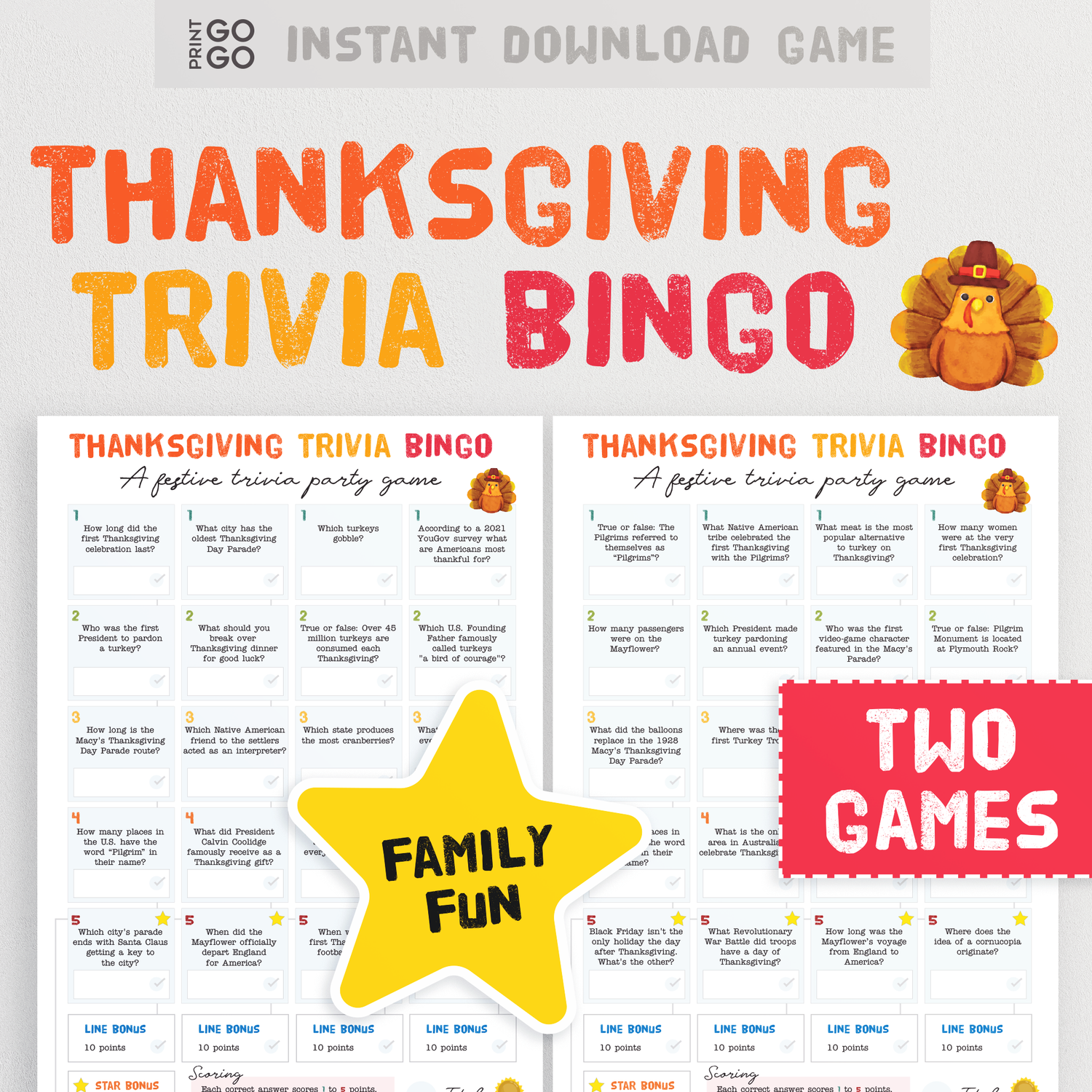 Thanksgiving Trivia Bingo
Thanksgiving is a time for family, friends and FUN! This season compete in a fun trivia bingo game of general knowledge and add a little friendly competition to your celebrations. Score points for correct answers and earn bonuses for completing a line of correct answers. Thanksgiving Trivia Bingo is easy to play and is perfect for parties, family gatherings or as an office work ice breaker game.
Download and Play Today
Our Mission
At the heart of every good party, birthday celebration, milestone, family get together, Easter, Halloween, Thanksgiving, Christmas and more is a game. A game that brings a family together, sparks joy and makes meaningful connections and memories. All of our instant download printable games, scavenger hunts and activities have been tried and tested by us, the small family business behind Print GoGo. We hope they will bring you and your family and friends heaps of enjoyment, plenty of laughs and good times. Our mission is to make fun games that create great memories and experiences - make time for fun and play more games.